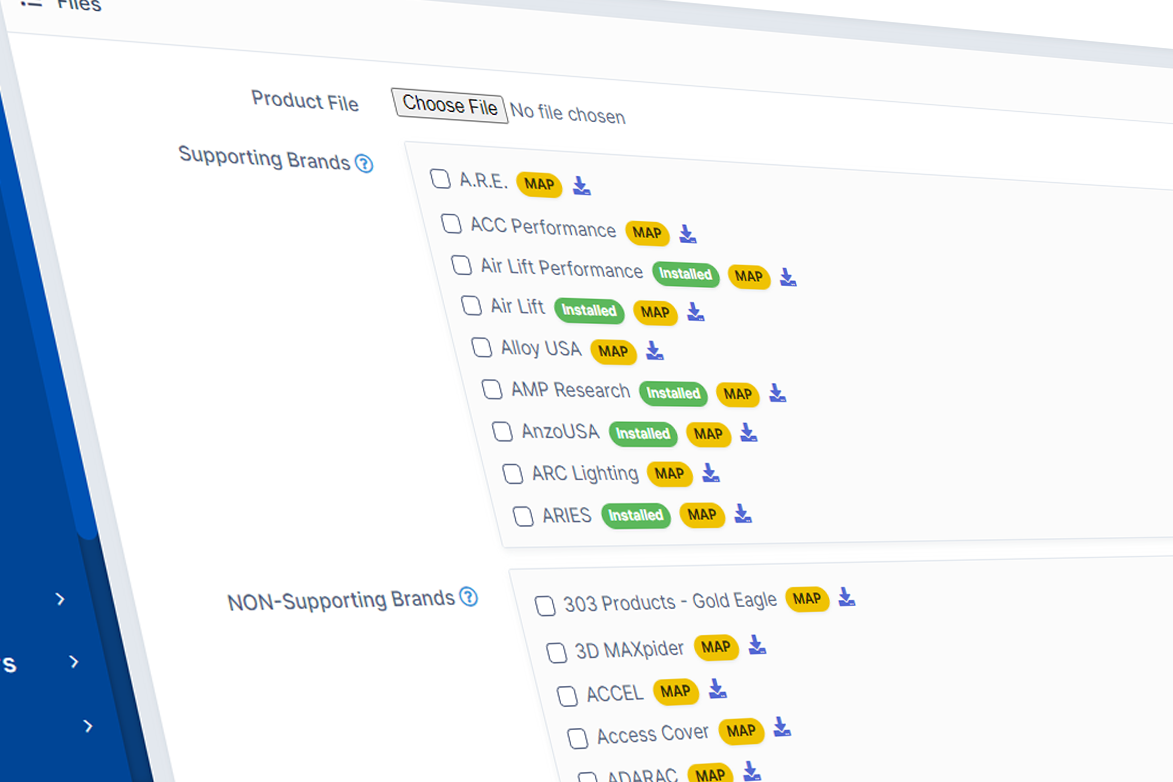 Resellers know that retaining the ability to sell a brand that engages in minimum advertising pricing (MAP) can be a headache. Spending hours going through Excel files, comparing pricing, and manually making changes is tedious and time-consuming, to say the least. But it's also an important part of keeping local resellers and their suppliers healthy and profitable.
Our built-in MAP protection ensures that you maintain the best relationship possible with the brands you sell without requiring time away from operating your business. All brands uploaded through our uploader that feature the MAP icon beside them have their MAP pricing automatically updated—without any extra work on your part.
With Aftermarket Websites®, you can say goodbye to manual MAP management.
Built-In MAP Protection
Our platform is programmed to protect you against accidental MAP violations. In addition to the automatic updates, manual warnings keep you and your team safe from accidental MAP violations due to typos or misinterpreting pricing notices.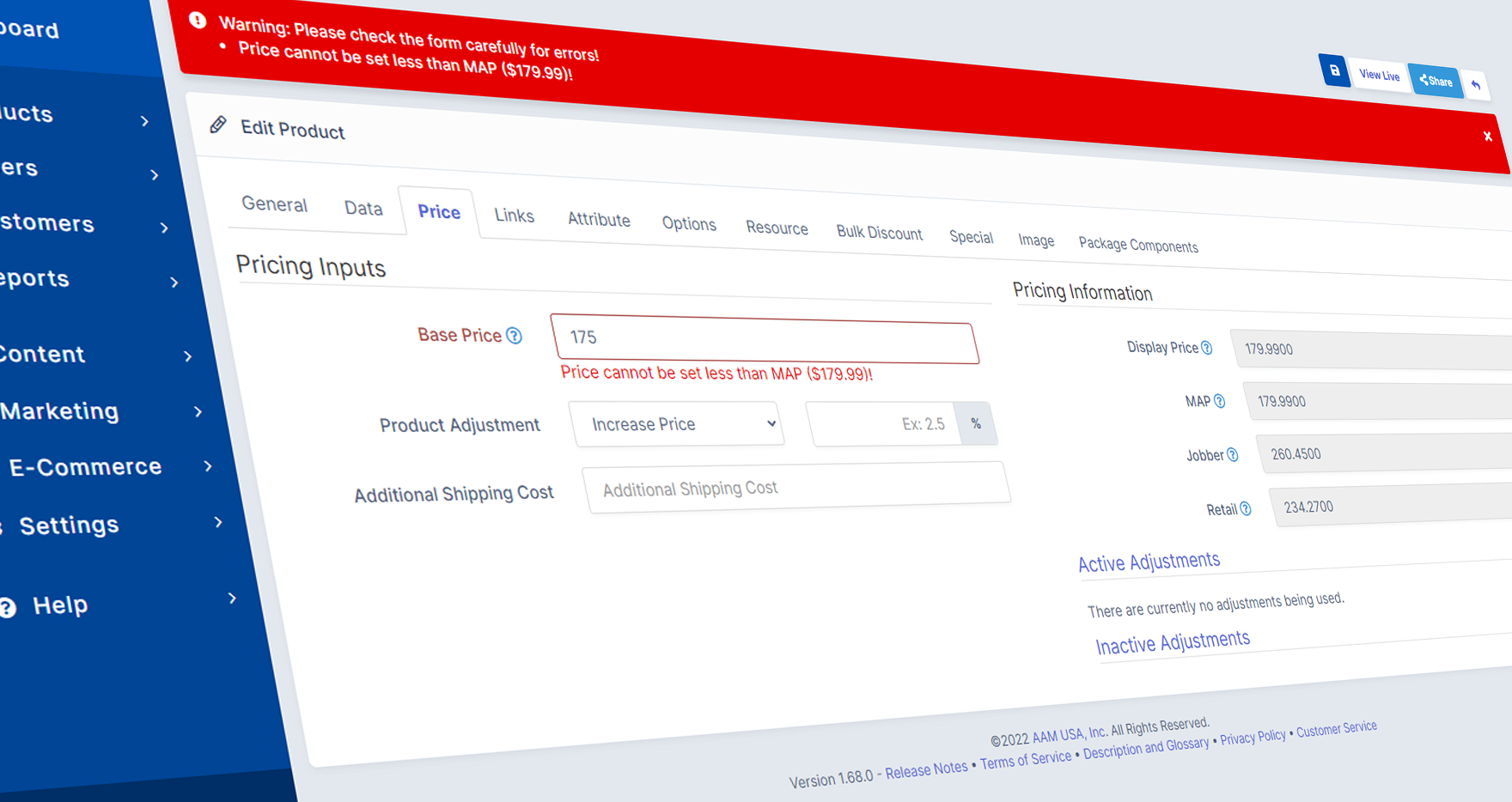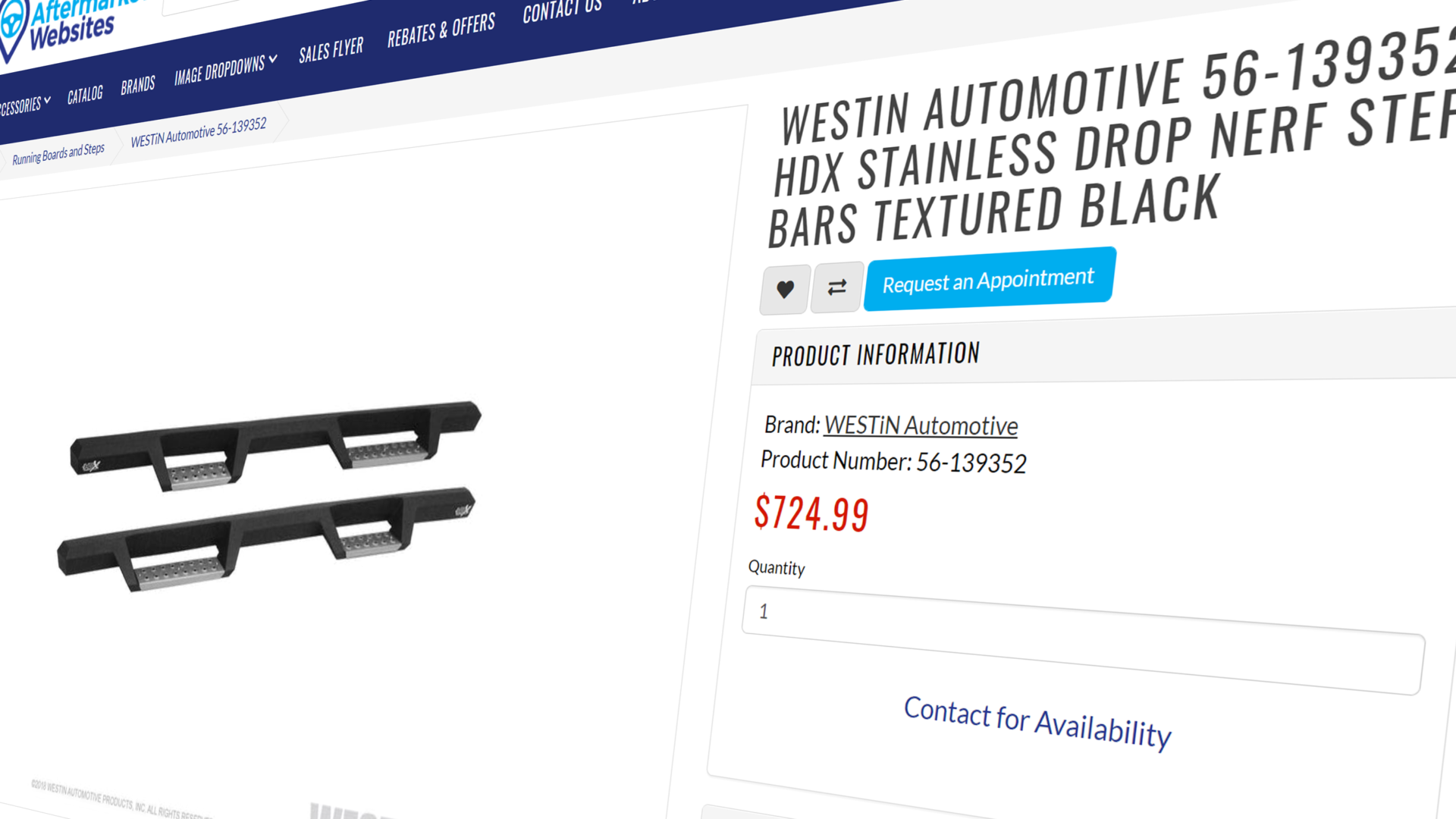 Automatic Price Updates
We will automatically update your website's price files for all brands that have MAP pricing included in their data. Leveraging special relationships with our brands and other industry data providers, Aftermarket Websites® can provide accurate and up-to-the-minute pricing updates.
MAP Violation Assistance
Sometimes a brand will implement a price increase and scrape the Internet to find resellers who are in violation of the new MAP—without giving their data providers enough time to run their updates. They use this action as a sort of "alert" of the price increase. Aftermarket Websites® customers who receive such notices can forward them to us to handle on their behalf; we maintain close relationships with the brands in our uploader and will intervene on your behalf in such situations
*MAP violation assistance is not available for data that you manually upload.