If you've ever shopped for a website platform, you know there is certainly no shortage of options. From WordPress to Shopify and beyond, business owners have access to many tools that will let them build and launch a great-looking website. But not all platforms are a good fit for every industry. Many business owners in the automotive aftermarket have come to realize that most popular website providers just can't meet their unique needs: the ability to load thousands of products with only a few clicks, automatically keeping product data current, and one-on-one customer support from a US-based team with experience in the automotive aftermarket industry—just to name a few. Here are seven key reasons why you should choose Aftermarket Websites® as the website provider for your automotive aftermarket retail or installation business.
1: Product Data and Automatic Updates
Aftermarket Websites® was developed by The AAM Group, the leading program distribution group in the SEMA marketplace. AAM partners directly with supporting brands to supply our resellers with quality data at an affordable price. AAM also provides data grading and data enrichment to these brands, further giving our resellers (and their customers) access to more accurate and informative product data.
In addition to our supporting brands, we pull product data for more than 300 other "nonsupporting" brands. Sourced from data brokers like SEMA Data, DCi, and ASAP, this data can be acquired by our reseller customers who have accounts with those providers.
If you find yourself wondering, "If I list thousands of SKUs on my website, how will I ever be able to manage all that data and pricing?" This is where the Aftermarket Websites® platform really shines. Our automatic product updates mean that each product line that you upload will always be current according to the manufacturer's specifications. This includes accounting for changes to MAP requirements, so you'll never get in hot water for accidentally advertising products below a manufacturer's minimum advertised price.
2: Local SEO Experts

Aftermarket Websites' mission is to support brick-and-mortar (i.e., local) resellers and installers of automotive aftermarket accessories. Our entire platform revolves around the idea of using unique product data designed to get your site ranked highly when customers search online for those parts near them.
Our unique product taxonomy and categorization aid in creating product catalogs that are easy to navigate for consumers and friendly to search engine algorithms. Each time you upload a new product line, the products are categorized for you, with each product's landing page automatically generated so that you don't have to build out tons of pages by hand.
Once all your brands and other content are uploaded to your site, you can quickly and easily generate and submit your sitemaps to Google and Bing. You can even schedule suggested times for those search engines to recrawl your website to index changed pages or new products.
3: E-commerce Tools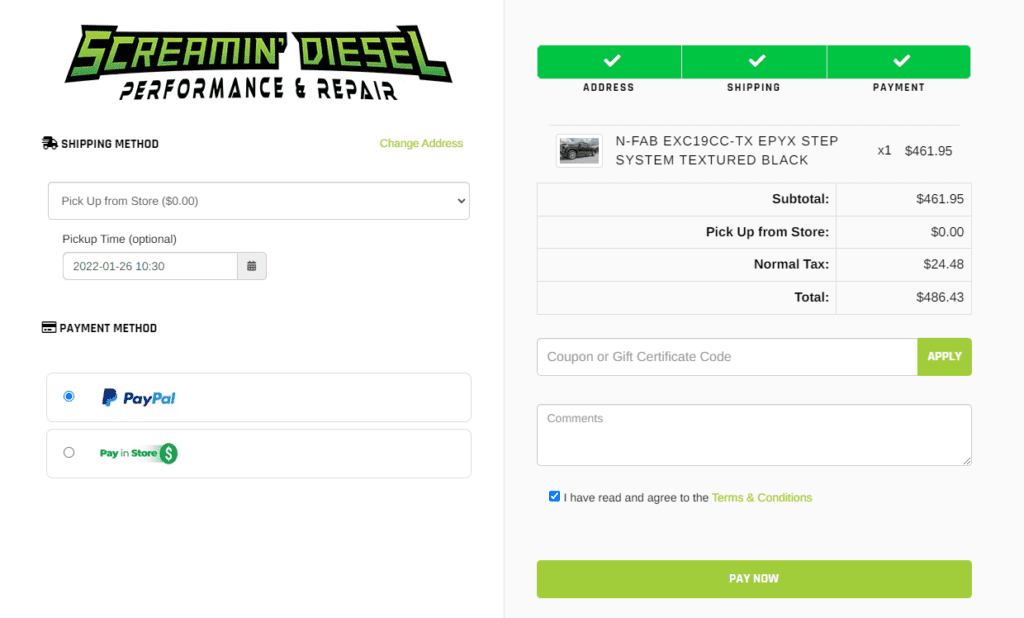 While the focus of our platform is to support brick-and-mortar resellers, we know that e-commerce is here to stay. That's why our platform offers comprehensive e-commerce tools for our reseller partners. You can collect orders online, integrate them with your existing shipping provider to show live rates to your customers, or let shoppers pick up their orders in your store. You can also track and generate reports for sales, inventory, and other metrics that are important to your business. In addition, Aftermarket Websites® lets you integrate with your AAM member warehouse's inventory feed—removing the burden of keeping up with local inventory. Note that you can also add your own local inventory, and the two feeds can display separately within your dashboard for easy viewing.
4: Endless Customization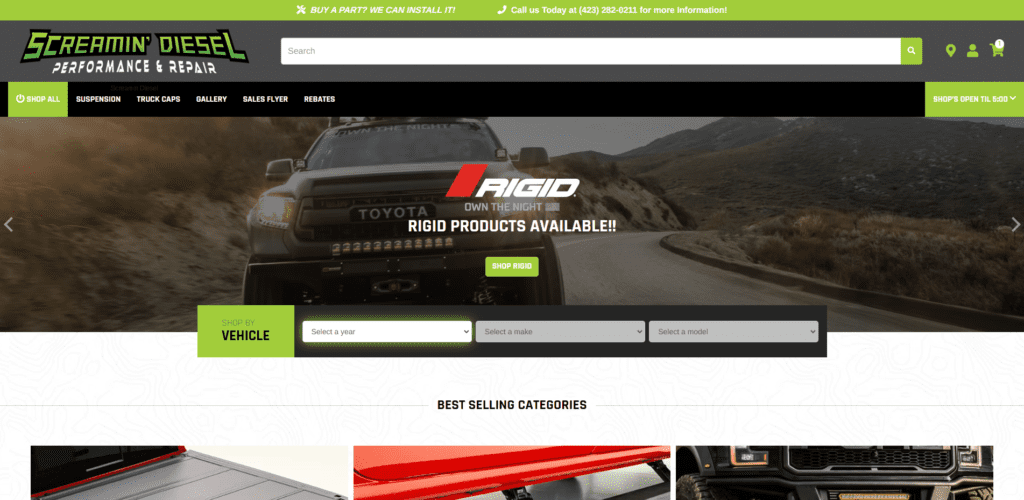 Our platform provides many ways for you to personalize your website and keep your online branding consistent with your existing marketing; for example, adding your own images, changing button colors, and more. You'll enjoy prebuilt modules, like image grids and banners, as well as a custom drag-and-drop page builder that lets you move those assets around and design pages more quickly. More ambitious users can even inject their own code into the platform anywhere they want.
5: Personalized Setup and Support
Our personalized support team truly sets us apart from other platforms. We take great pride in supporting our resellers. With other platforms like WordPress, Wix, and Squarespace, you're pretty much left to set up your website by yourself. For people with little-to-no experience designing websites, this can be an overwhelming and frustrating experience. That's why we work closely with you during initial site creation through setup and after launch. You'll be assigned a support specialist who will serve as your main contact for any website help you might need.
6: Affordability
Businesses, now more than ever, are operating on shoestring budgets. Our platform is of tremendous value for shops of all sizes. Competing platforms with similar features can easily cost $1,000–$2,000 per month—and some don't offer automatic data updates. Our platform is made affordable by our supporting brands, who subsidize the platform to ease the financial burden of our local reseller partners. Our sites start at just $49.95 for a base website—that's just a few dollars more than the cost of most hosting companies alone. If you figure that you'll pay $25–$30 per month just in website hosting, the Aftermarket Websites® platform is an easy decision. Our PRO plan starts at $299.95 per month and includes access to more than 300 nonsupporting brands plus some more advanced features.
7: Year/Make/Model Lookup (PRO Only)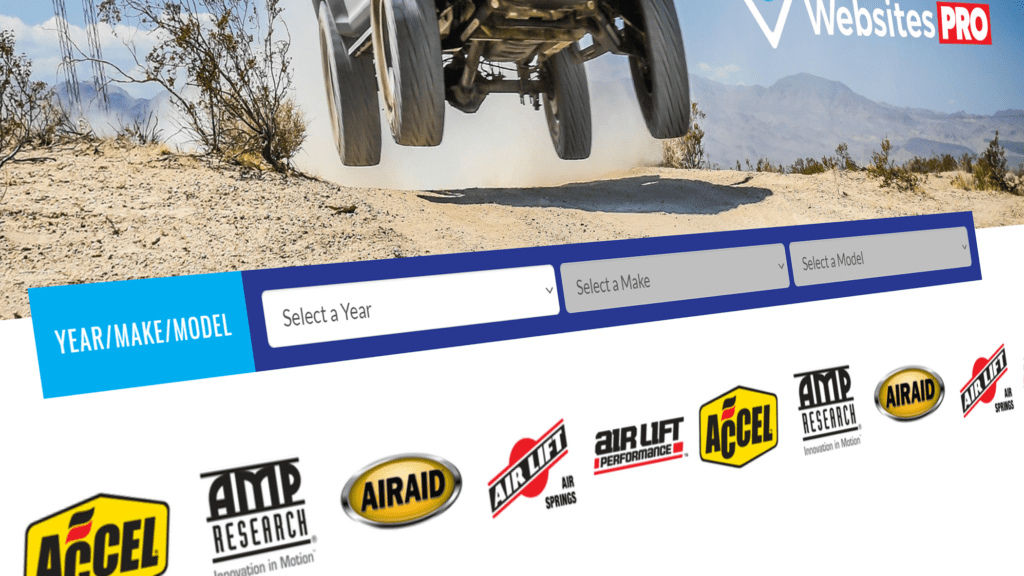 Speaking of advanced PRO-level features, anyone who has searched online for auto parts knows the importance of year/make/model lookup to the shopping experience. Ensuring correct fitment eliminates the ordering of incorrect parts and the returns and unhappy customers that come with it. We've taken our year/make/model technology a step further by including submodel, bed length, and engine-family lookup to really help your customers narrow down their searches. Year/make/model lookup is available only to our reseller partners who sign up at the Aftermarket Websites® PRO level.
Aftermarket Websites® is the most comprehensive, value-packed website solution for brick-and-mortar resellers and installers in the SEMA marketplace. Our platform is proven to help local businesses grow while increasing their online presence. To learn more about how Aftermarket Websites® can help take your shop to the next level, click here to schedule a live, no-obligation demo. We'd love to give you a more in-depth look at all of the tools and features available to you.